Christmas Rum Balls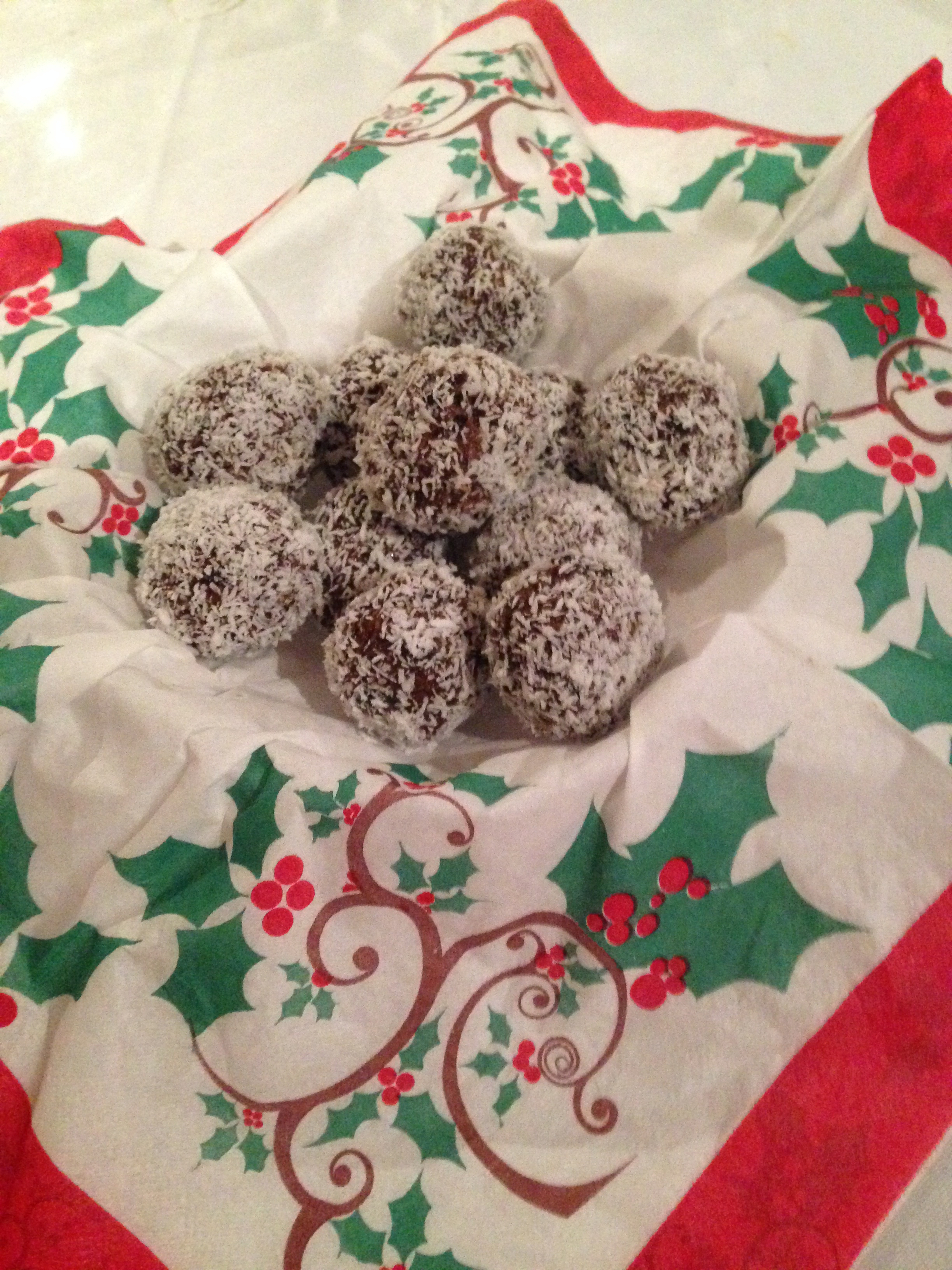 Preparation Time: 30 mins
Makes about 40.
Ingredients
8 weetbix (crushed)
1 can of condensed milk (395g)
2 tble spoon cocoa
2 tble spoon rum
A handful of saltanas (chopped)
Half a cup of desiccated coconut (for coating)
Method
Mix all ingredients together and make little marble sized balls.
Let the rum balls set in the fridge for half an hour to an hour.
Coat the rum balls with dessicated coconut by rolling around on a plate of coconut.
Store in the fridge over night before eating.