Not-so-healthy health habits
In a quest to live the healthiest lifestyle possible, you may believe you're doing the right thing by cutting out coffee, avoiding the sun and forcing yourself to do daily marathon gym sessions. However, surprising research reveals that some supposedly good habits may actually end up doing your health more harm than good. Here, we reveal some 'good' health habits you can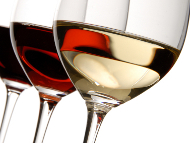 ease up on and what to do instead to boost your wellbeing.
Healthy Habit:
Loading up your sleep bank
Potential risk:
Regularly getting too much shut-eye may be as bad for your health as getting too little sleep. A US study found that women who sleep an average of nine or more hours a night have a 38 per cent increased risk of heart disease, compared to those who sleep eight hours. Further investigations are required to pinpoint the causes, but quantity of sleep appears to be the important factor in maintaining a healthy heart, say the researchers.
What to do:
To get a healthy seven to eight hours, establish a routine. Go to bed and get up at the same time, and try to avoid sleeping in. If you regularly sleep more than eight hours, see your doctor to rule out any underlying health conditions.
Healthy Habit:
Sitting up straight
Relax this habit:
You've probably been told in the past to sit up straight, however, sitting ram-rod straight has the potential to cause lower back pain by placing unnecessary strain on your back, claims a study from Scotland's Woodend Hospital.
"Sitting in a sound anatomic position is essential, since the strain put on the spine and its associated ligaments over time can lead to pain," says study author Waseem Amir Bashir. "A 135-degree body-thigh sitting posture was demonstrated to be the best sitting position, as opposed to a 90-degree posture, which most people consider normal."
What to do:
If you spend most of your day sitting, try adopting a more 'relaxed' position, where your body reclines backwards at roughly a 135-degree angle, while your feet remain on the floor.
Healthy Habit:
Using self-help books
Potential risk:
Self-help books often aim to help you boost self-esteem by using affirmations such as 'I am a loveable person'. But if you have low self-esteem this may make you feel worse, reports the journal Psychological Science. Study author Professor Joanne Wood explains that those with low self-esteem may feel worse because, as they try to tell themselves they are loveable, they start thinking the opposite. This can overwhelm the positive self-statements, making the person feel worse.
What to do:
"Some self-help books are very helpful, but the best value comes from using them in conjunction with other techniques, such as seeing a psychologist, learning new skills, making new friends
and hanging around positive people who value you for who you are," advises psychologist Meredith Fuller.
Healthy Habit:
Being a teetolaller
Relax this habit:
It may sound contradictory, but research suggests savouring moderate amounts of alcohol may protect you from weight gain. Last year, US research found that women who drank a light to moderate amount of alcohol gained almost 30 per cent less weight than non-drinkers. The beverage responsible for helping keep the most weight off was red wine. Researchers are uncertain if there's a biological factor that makes alcohol protective against weight gain, or if the lifestyle of most moderate drinkers is simply healthier.
What to do:
A small 100ml glass of wine is a standard drink. To avoid negating any health benefits of drinking wine, it's best to stick to the national guidelines for alcohol consumption which recommends having
no more than two standard drinks on any day.
Healthy Habit:
Washing with antibacterial soap
Relax this habit:
Using antibacterial hand soap is the best way to prevent the spread of germs, right? Not so fast. Antibacterial soap may be no more beneficial than plain soap at killing bacteria and may even cause them to become resistant, making some antibiotics less effective, found research by the University of Michigan.
What to do:
The good news is washing your hands with ordinary soap is an effective way to keep your hands clean.
Healthy Habit:
Cutting out coffee
Potential risk:
If you're worried that drinking coffee may harm your health, rest easy. As a growing pile of research is finding, coffee drinkers may be less likely to have Parkinson's disease, dementia, certain cancers, heart rhythm problems and strokes.
A Mayo Clinic report suggests drinking coffee may help to decrease the risk of type 2 diabetes, while a study in the Annals of Internal Medicine found the risk may decrease with each cup – up to six cups – of caffeinated or decaffeinated coffee a day. Mayo Clinic experts suggest that coffee's micronutrients, such as magnesium, potassium, niacin and vitamin E may help your body use the hormone insulin, which controls blood sugar, while its antioxidants help protect cells from free radical damage.
What to do:
To stick to a healthy dose of coffee the Dietitians Association of Australia suggests a limit of 300mg to 400mg of caffeine a day, which equates to two espressos or four to five cups of instant coffee (or one espresso or three cups of instant during pregnancy). To give you an idea of the caffeine content of other types of coffee, a 150ml cup of:
Healthy Habit:
Exercising to excess
Relax this habit:
Being physically active is good for you, however too much of a good thing can become a health hazard.
One result of excessive exercise may be amenorrhoea – absence of menstruation – which can be the result of excessive exercise, reports Women's Health Queensland Wide.
Over-exercising can also lead to excessive weight loss, which can prematurely age a woman's appearance, reports the Plastic and Reconstructive Surgery journal. More worrying though is that long-term amenorrhoea may put women at risk of low bone mass and the development of osteoporosis.
What to do:
"Over-exercising also puts your body at risk of injury as you're training at a level that exceeds your body's capacity to recover," explains Jonathan Cawte, exercise physiologist and performance coach. This isn't an excuse to hit the couch, instead do a maximum of three full-body workouts a week on non-consecutive days, and choose lighter activities such as walking or swimming in between, advises Cawte.
Healthy Habit:
Avoiding sun exposure
Potential risk:
Slip, slop, slapping may protect you from sunburn, but it could result in a vitamin-D deficiency. Vitamin D, primarily produced in the skin by exposure to sunlight, is essential for maintaining strong bones, reducing the risk of fractures, bone and joint pain, muscle weakness and falls. It also helps regulate calcium levels.
What to do:
In terms of sun exposure, a balance is required between avoiding an increase in skin cancers and maintaining adequate levels of vitamin D, cautions a report by the Australian & New Zealand Bone
& Mineral Society, Osteoporosis Australia, The Australasian College of Dermatologists and the Cancer Council Australia.
In summer:a few minutes of sunlight outside peak UV periods (10am-2pm or 11am-3pm daylight saving time) is adequate.In winter: aim for two to three hours of sunlight exposure a week.
Healthy Habit:
Drinking hot tea
Relax this habit:
Your cup of tea may be loaded with healthful antioxidants, however, drinking it piping hot may increase your risk of oesophageal cancer, finds a new study published in the British Medical Journal. Compared with drinking warm or lukewarm tea (65°C or less), drinking hot tea (65-69°C) was associated with twice the risk of oesophageal cancer, and drinking very hot tea (70°C or more) was associated with an eight-fold increase in risk.
What to do:
Before you skip tea altogether, David Whiteman, from the Queensland Institute of Medical Research, says the general advice is to allow foods and beverages to cool a little before swallowing. "Wait at least four minutes before drinking a cup of freshly boiled tea," he suggests.
Healthy Habit:
Switching to artificial sweetener
Potential risk:
Opting for artificial sweetener to cut the kilojoules of sugar may make weight-loss efforts more difficult.
Researchers from Purdue University claim that artificial sweeteners may disrupt the body's natural ability to 'count' kilojoules based on the sweetness of food. You may also be fooled into thinking that a product with artificial sweetener has no kilojoules and end up overeating, warns Alison Walsh, dietitian for Sports Dietitians Australia.
what to do:
Small amounts of sugar are fine in an everyday diet, says Walsh, but it's best to minimise your intake of foods that purely provide sugar and no other nutrients.